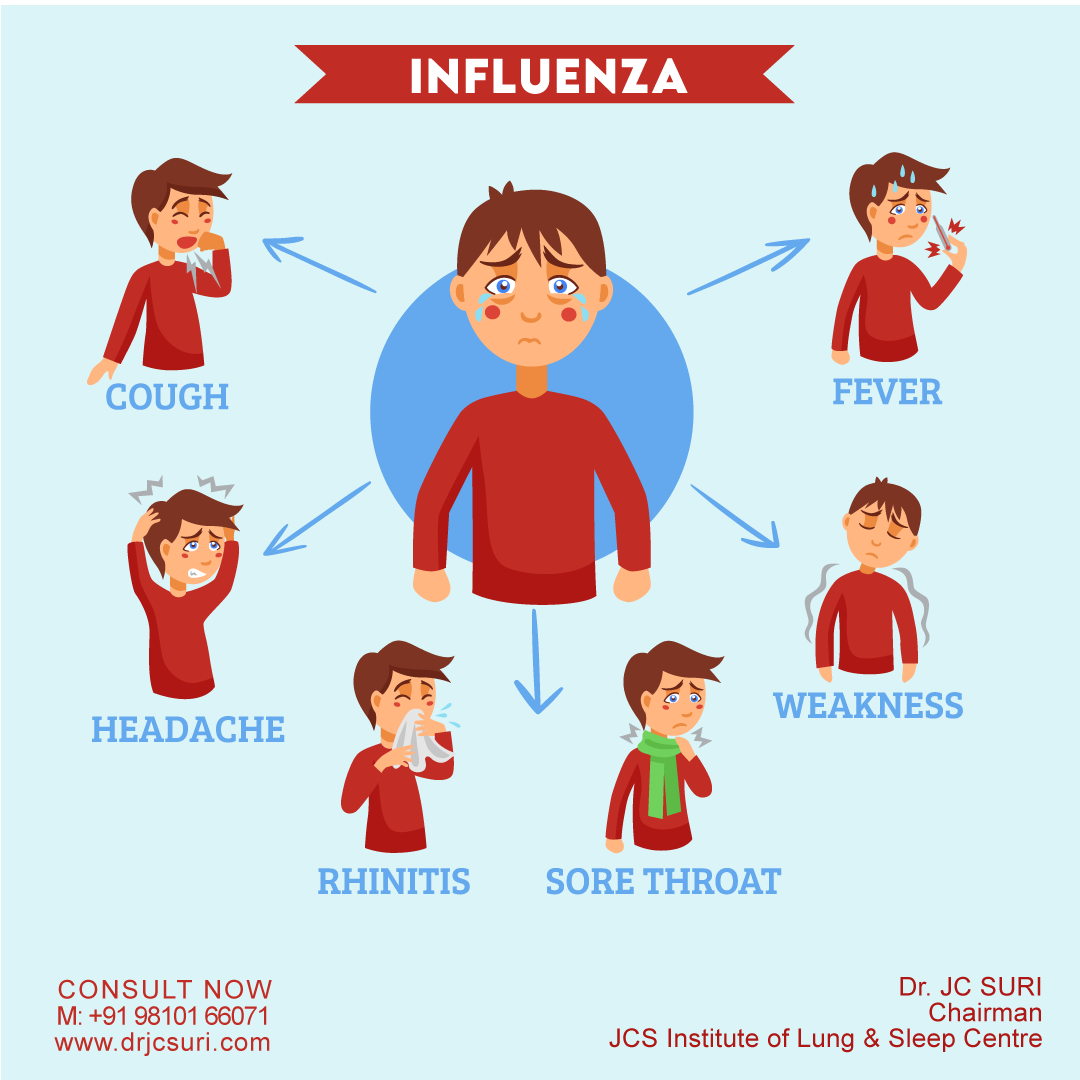 Influenza/Flu: Symptoms, Causes and Complications
Influenza in India can be Dangerous
Dr. JC Suri talks about, Complete awareness of Influenza/Flu, Its Symptoms as well as Cure
A viral infection known as influenza/flu affects your respiratory system, including your nose, throat, and lungs.
Although influenza is frequently referred to as the flu, it differs from stomach "flu" viruses that cause vomiting and diarrhea.
The influenza virus, which causes the flu, is a common respiratory ailment that can occasionally spread to the lungs as well as the nose and throat.
Mild to severe illness and occasionally even death might result from it. Getting vaccinated annually is the greatest way to prevent the flu.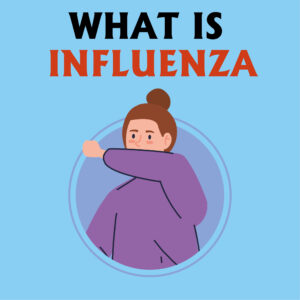 Causes of Influenza/flu
Droplets of influenza viruses are released into the air when an infected person coughs, sneezes, or speaks. You can either directly inhale the droplets or take up the bacteria from a surface, such as a phone or a computer keyboard, and then transmit it to your eyes, nose, or mouth.
People who have the virus are most likely contagious from a day or so before symptoms emerge to a week or so after they do. Children and those with compromised immune systems may spread germs for a little while longer.
New strains of influenza viruses frequently emerge as a result of ongoing evolution. Your body has already produced antibodies to combat that particular strain of the virus if you've previously experienced influenza.
If future influenza viruses are similar to those you've encountered before, either by having the disease or by getting vaccinated, those antibodies may prevent infection or lessen its severity. But antibody levels may decline over time.
Also, antibodies against influenza viruses you've encountered in the past may not protect you from new influenza strains that can be very different viruses from what you had before.
Influenza/Flu Symptoms
Influenza (flu) can cause mild to severe illness, and at times can lead to death. Flu is different from a cold. Flu usually comes on suddenly. People who have flu often feel some or all of these symptoms:
Fever or feeling feverish
Cough
Tiredness
Sore throat
Runny or stuffy nose
Muscle or body aches
Headaches
Fatigue
Some people may have vomiting and diarrhea, though this is more common in children than adults. For most people, the flu resolves on its own. But sometimes, influenza and its complications can be deadly.
People at higher risk of developing flu complications include:
Young children under age 5, and especially those under 6 months.
Adults older than age 65
Residents of nursing homes and other long-term care facilities.
Pregnant women and women up to two weeks after giving birth.
People with weakened immune systems.
Native Americans
People who have chronic illnesses, such as asthma, heart disease, kidney disease, liver disease, and diabetes.
People who are very obese, with a body mass index (BMI) of 40 or higher.
When to see a doctor
Most people who get the flu can treat themselves at home and often don't need to see a Lungs doctor.
If you have flu symptoms and are at risk of complications, see your doctor right away. Taking antiviral drugs may reduce the length of your illness and help prevent more serious problems.
If you have emergency signs and symptoms of the flu, get medical care right away. For adults, emergency signs and symptoms can include:
Difficulty breathing or shortness of breath
Chest pain
Ongoing dizziness
Seizures
Worsening of existing medical conditions
Severe weakness or muscle pain
5 Risk factors of Influenza
Age: Seasonal influenza tends to target children 6 months to 5 years old, and adults 65 years old or older.
Living or working conditions: People who live or work in facilities with many other residents, such as nursing homes or military barracks, are more likely to develop the flu. People who are staying in the hospital also are at higher risk.
Weakened immune system: Cancer treatments, anti-rejection drugs, long-term use of steroids, organ transplants, blood cancer, or HIV/AIDS can weaken the immune system. This can make it easier to catch the flu and may also increase the risk of developing complications.
Chronic illnesses: Chronic conditions, including lung diseases such as asthma, diabetes, heart disease, nervous system diseases, metabolic disorders, airway abnormality, and kidney, liver, or blood disease, may increase the risk of influenza complications.
Obesity: People with a body mass index (BMI) of 40 or more have an increased risk of flu complications.
Complications
What are the complication that can occur, if you are suffering with influenza flu?
If you're young and healthy, the flu usually isn't serious. Although you may feel miserable while you have it, the flu usually goes away in a week or two with no lasting effects. But children and adults at high risk may develop complications that may include:
Pneumonia
Bronchitis
Asthma flare-ups
Heart problems
Ear infections
Acute respiratory distress syndrome
Prevention
The National Center for Disease Control (NCDC) recommends annual flu vaccination for everyone age 6 months or older. The flu vaccine can reduce your risk of the flu and its severity and lower the risk of having serious illness from the flu and needing to stay in the hospital.
Note: Do not consider JC SURI Blogs as medical advice. Never delay or disregard seeking professional medical advice from your doctor or other qualified healthcare providers because of something you have read on JC Suri. You should always speak with your doctor before you start, stop, or change any prescribed part of your care plan or treatment. If you think you may have a medical emergency, call your doctor immediately.